The Lofts at the Five and Dime staff is ready to help you with any questions you may have regarding our lofts. Contact the lofts today for more information, general questions, availability check, booking a loft, changing an upcoming reservation, or anything else you may need! 
Our staff is available by phone Monday – Friday 8:00 a.m. to 5:00 p.m. for bookings, general questions, and information. 
If you have a general questions or would like to book a room outside of our regular phone hours, you can send us an email or book online here! Looking for information on things to do in town? Look here!
An after hours employee is available to meet the needs of our overnight guests with emergencies.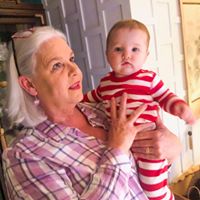 CELIA
Meet Celia! When you call The Lofts at The Five and Dime, Celia is who you'll speak with. She is a native of Clarksdale, and is the epitome of Southern Hospitality. If you have a question or a need, Celia is there to make sure you get the answers you are looking for!